Same Game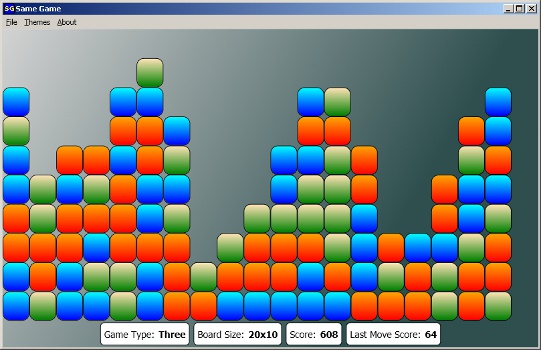 The goal of Same Game is to remove all the blocks from the game board. If a block is touching one or more blocks of the same color, selecting it will result in all touching blocks to be removed. The board collapses, and the game continues until no moves remain.
Features:
Two levels of difficulty (three and five colors) and three game board sizes
Four gorgeous themes, switchable during a game
Color blind mode
Persistent high score table
This program runs on Windows XP or higher and requires the Microsoft .NET Framework 4 or higher.
Share This: